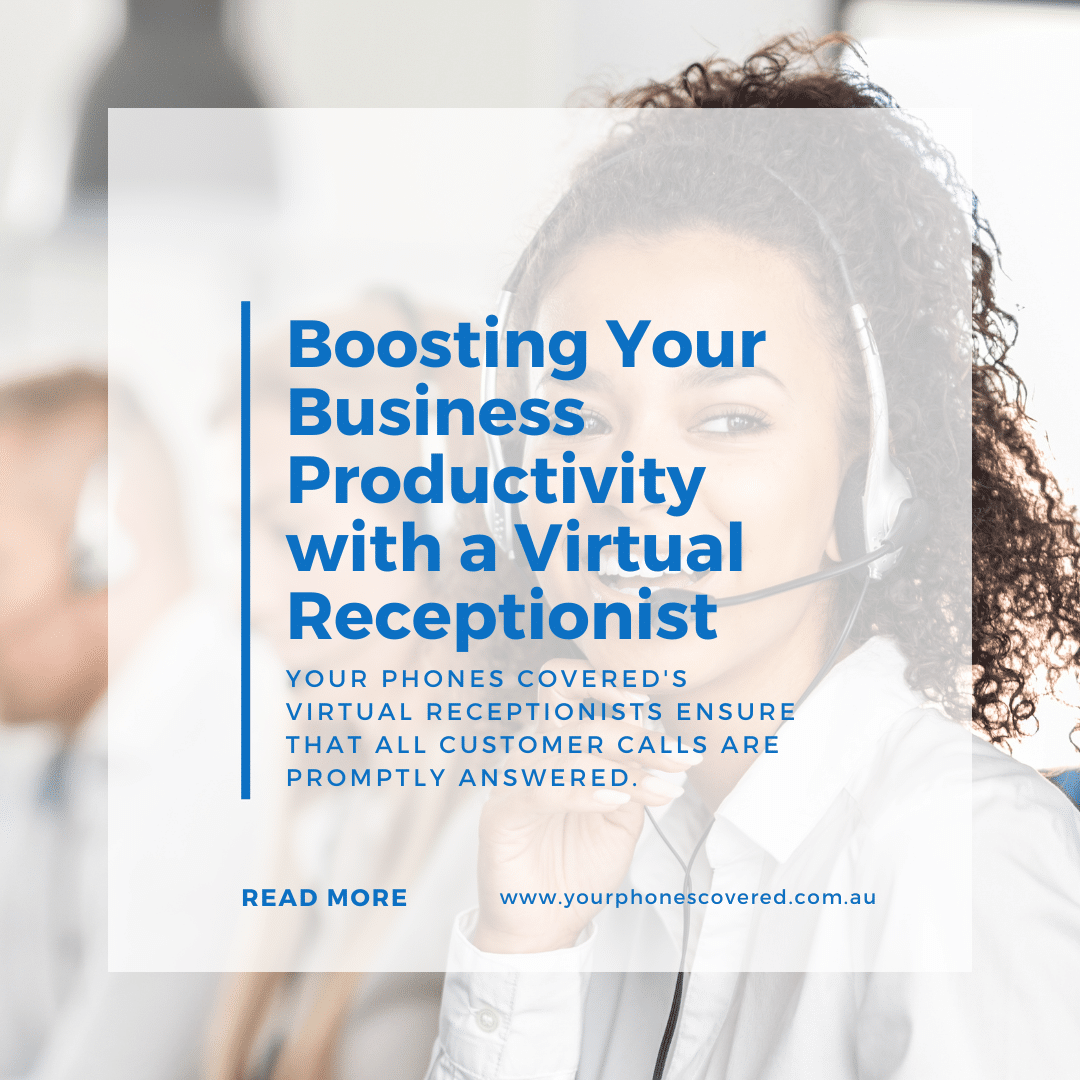 In the ever-competitive Australian business landscape, leveraging innovative strategies to enhance productivity is essential. A game-changing approach that has seen growing adoption recently is employing a virtual receptionist. This approach can bring substantial benefits to your business, such as better appointment and bookings and management, efficient call answering, and effective customer communication.
One of the leading providers of this service in Australia is Your Phones Covered. With a stellar 4.9-star rating on Google reviews, this company has a proven track record of boosting businesses' productivity through its exceptional virtual receptionist services.
Firstly, let's delve into one of the primary advantages of a virtual receptionist – streamlined appointment and bookings management. With a virtual receptionist from Your Phones Covered, you get a dedicated professional managing your appointments and bookings. This not only saves your team valuable time but also reduces the risk of overbookings and scheduling errors. More so, it creates a smooth and professional experience for your clients, improving their satisfaction and loyalty.
Additionally, timely call answering is a crucial aspect of business communication. Your Phones Covered's virtual receptionists ensure that all customer calls are promptly answered. This prompt response makes customers feel valued and enhances your company's professional image. Furthermore, these receptionists are adept at taking detailed messages and can transfer important calls directly to you. This seamless transfer ensures that vital business opportunities are not missed.
On the other hand, the virtual receptionists from Your Phones Covered can effectively filter out less important calls. This ensures that your team is not disturbed by unnecessary distractions and can focus on what really matters – growing your business. Such an efficient system aids in creating a healthy work environment where productivity thrives.
Moreover, the service can help you prioritize enquiries, thus ensuring you attend to the most pressing matters first. Such prioritisation can result in better decision-making, leading to improved business performance. It's a classic case of working smarter, not harder.
A standout feature of Your Phones Covered is their team's local knowledge. They understand the nuances of the Australian market and customer expectations. Such insights can go a long way in providing personalized services that resonate with your customers and set your business apart from the competition.
In summary, a virtual receptionist from Your Phones Covered can provide numerous benefits to your business in Australia. From appointment and bookings management to taking messages, transferring important calls, filtering less important ones, and helping prioritise enquiries, these services are tailored to boost your productivity.
By entrusting Your Phones Covered with your receptionist needs, you are making a strategic choice that allows your business to focus more on core operations while still ensuring that your clients receive the best service. With their stellar 4.9-star rating on Google reviews, it's clear that they have a track record of delivering excellence. It's time to leverage the power of a virtual receptionist and take your business productivity to the next level.