Medical & Allied Health Appointment Booking Australia
We specialise in supporting Medical and Allied Health businesses
We have the experience and knowledge to help you
We already handle 1000s Medical and Allied Health Appointments Calls every week
We probably already use the software you use to Book Appointments with other clients

 We can manage your Diaries, your Appointments, Anything

 We can take messages or transfer calls with introductions to landlines & mobiles anywhere

 We can manage more complex Calls, capturing the information you need

 We can Triage Callers before Booking Appointments

 We can COVID Screen Callers

 We can send email / SMS messages to wherever they need to go

 We can make Outbound Calls on Your behalf – rescheduling, confirming, etc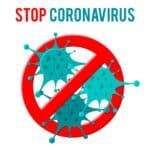 We are ready to help manage your calls during the current crisis
We have flexible pricing to cover any situation
During the current crisis we are waiving set up costs
The idea to start our business came about when trying to book an Allied Health Appointment. Following a visit to the GP and receiving a referral and a few therapists phone numbers to call, trying to schedule an appointment was not as straight forward as making a call and booking with the receptionist who answered the call.
To book an Appointment, unless you are lucky and catch the Therapist between Appointments, appeared to involve leaving a Voicemail for the Therapist, who then calls back and leaves a Voicemail for you, which you return the call and that becomes another Voicemail, for the Therapist to call back and leave you another Voicemail, and so on, and so on. It just seemed crazy. It occurs so often these days it even has a name – "Telephone Tag"!
Do everything online? Yes, it is great for checking locations and details, but booking online? Inputting personal details on a website of a business you hardly know?
How about this as an idea? Calling the Phone Number the Doctor provided, then a professional and knowledgeable Receptionist answers the phone call, they schedule the appointment, and answer any questions around costs, payment methods, finding the location, etc?
Sounds great? But the costs? Extra staff wages, training costs, HR costs, your time costs, time managing the staff, organising cover for holidays / absences, compliance costs, etc. It just adds up!
No one can answer your calls as well as you. But your time is very valuable, and you are busy!
That's where Your Phones Covered comes to your aid.
We answer the Calls.
We follow your rules to manage your Appointments.
We can create Appointments, change Appointments, cancel Appointments, and much more.
AND BEST OF ALL
IT IS REALLY SIMPLE TO USE AND QUICK TO DEPLOY

 We provide you a local number to forward your existing number to

 You can use our number as your number if you need a phone number for your business

 Our Telecoms platform is secure, privacy complaint and will work with yours

 Our systems are web based and hosted in Australia on Google's infrastructure

 Our system is scalable and can support any business in Australia

 We have flexible pricing to cover any situation

 During the current crisis we are waiving set up costs
 OR
Complete the form to find out more
We have flexible pricing to cover any situation
During the current crisis we are waiving set up costs