Virtual Receptionist Application
Work from Your Office or Our Home

Do you have a great Telephone Voice and a Professional Attitude?

Do you want a Permanent Full Time or Part Time Position?

Do you want to be part of a busy team that prides itself on being the best?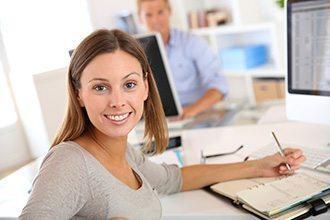 What the role involves?
As a Your Phones Covered team member your key responsibilities will be answer phone calls for our clients. You will act like a traditional switchboard operator / telephone receptionist – except your desk is not at the front of the client's office. Daily activities include – Answering calls, transferring calls, taking messages, making appointments, managing diaries and more. This is a busy environment and calls are primarily for Medical, Legal and Financial businesses.
Who we are looking for?
We believe our people make the difference and they are the reason we will succeed. It's not a huge call centre – small team, great people and awesome service is what we are about.
The skills you will need are accuracy and a calm head.
We are looking for people who have an excellent telephone manner, can speak and write English fluently and who can type accurately and quickly. You will need to comfortable with using modern technology, working with computers and the internet. Most of all you will need to be responsible – reliable, punctual and trustworthy.
If you think you meet these standards and can manage phone calls quickly and efficiently (it can get very busy at times!), whilst being polite and delivering excellent customer service this might be the position for you.
Who should apply for this position?
We really want people looking for a long term career in a growing business.
You need to be able to handle high volumes of calls which are different every call.
You need to be able to switch from one company to another in moments.
You need to be comfortable using / working with computers, software and the Internet.
You need to have a great phone voice and speak English fluently
You need to be able to use grammar, type accurately, spell and be accurate.
You need to be reliable, punctual and trustworthy.
You need to be able to work with minimum direct physical supervision.
You need to be a quick thinker and a problem solver.
 To apply please email your resume and a cover letter to info@yourphonescovered.com.au